Food Court POS Software
Manage Food Court and Canteens with multiple counters
---
RF / Smart Card, Magnetic Card Cashless Payments. Cashless Payments make it easy to purchase in the canteen or on our Mobile POS.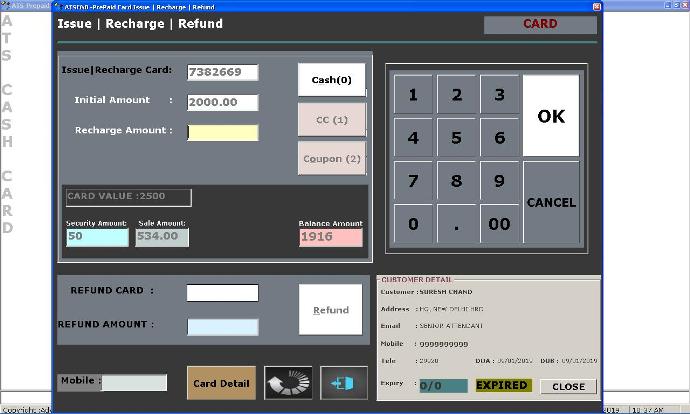 Cash transactions are limited only at Recharge Counters.
Customer is relieved from managing cash on each Bill. No Loose Change Problem on sale Counters.
The customer can recharge the card with Cash, Credit Card or PayTM.
Increase speed and eliminate long queues during peak hours.
Card Balance refund, security policy, validity can be customized.
Detailed reports on sale , issue , recharge and refund.
Save not only effort, money but reduce manipulation by some vendors also.
System helps in doing away from coupons and its distribution to employees.
Inventory management gives you the ability to manage raw materials.
Prepaid Debit Card POS Process
---
Employee wise monthly utilization summary report for your canteen. Android Mobile POS empowers food carts to offer service through the day with a payment method that is quick.
Step One

Customers obtain a prepaid rechargeable card at the cash counter or entrance.

Step Two

Customer hands over the card to the sale counter to place an order.

Step Three

Server swipes the card and serves the order.

Step Four

The order amount is instantly deducted from the card balance.

Step Five

The customer can recharge or refund the card as and when required.
POS Features
Customer is relieved from managing cash on every bill because of cashless operation. ATS Prepaid Card POS billing counter software helps fast billing to improve customer service.
Touch screen Navigation, Mouse & Keyboard compatible.
Manage any number of counters safely during peak hours.
No Loose Change Problem on sale Counters.
User interface is attractive, easy to learn & functional beyond comparison.
Secured Void bill and re-printing control at sale counters.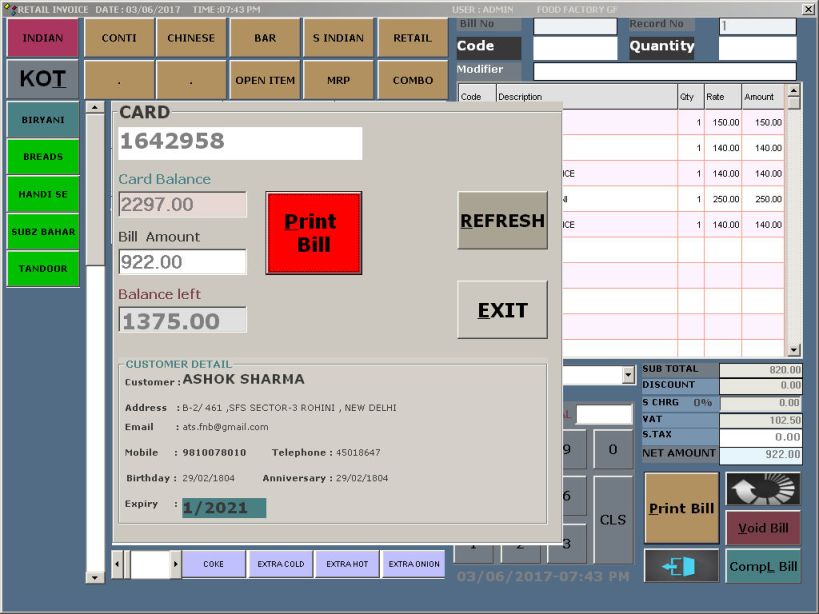 Food Order ready "SMS Alert" in your Food Court
Restaurant owners know how important it is for food to go out hot and on time. ATS order alert SMS allows customer to see when their food is ready for pick up.
Our order alert SMS system is a modern way of order notification over Beepers and Buzzers.
Can pick up order from the counter without waiting in line.
No crowded entrance or long waiting line on counters.
No looking for patrons or shouting out names during peak hours.
Serve your orders at the proper temperature every time.
No more Broken Pagers or Buzzers by customers and build a text marketing list.
Allow Guest to know on their Mobile that their food order is ready
Want a Food Court or Canteen POS ? You're in the right place !