Digital Token Display System
Token Printing and Queue Management
---
No expensive wired LED machine, loud speakers or shouting out customer names when their token number is ready.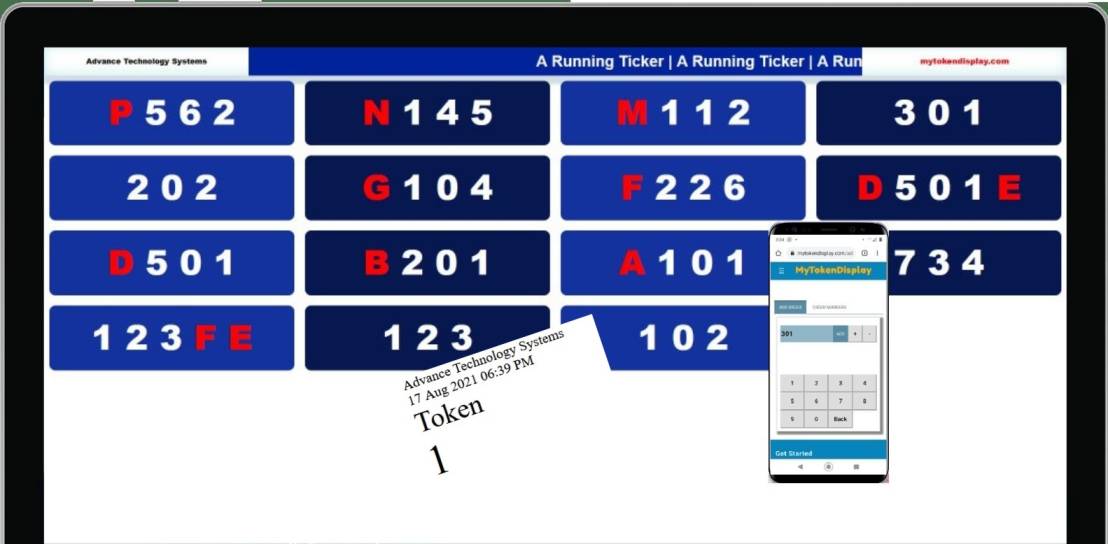 No need of repair and maintenance of LED display board.
Wireless Token Display with human voice alert.
A cloud-based, end-to-end queue management system for quick & efficient customer handling.
Advertise with images and running tickers.
Issue printed token slips with sequential token number on a thermal printer.
Lower startup costs and fees.
Works on a PC, laptop or any mobile.
Queue Management with Token Printing
Handles consolidated or counter wise queues using our token display system with sound for Hospital OPD's, Clinics, Registration Counter and Vaccination Centers.
Contact Us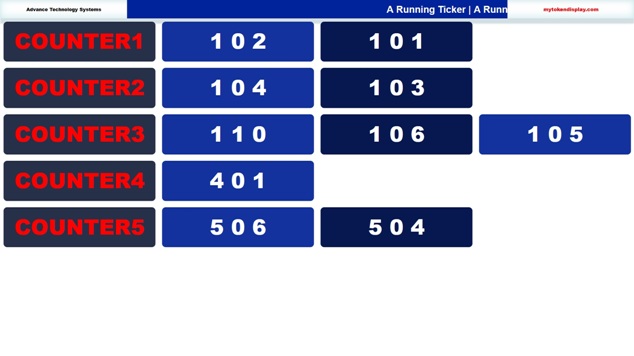 Display Multiple Token Number per Counter
Wireless token display system with sound for Pharmacy, Banks, Service Centers and Restaurants.
Contact Us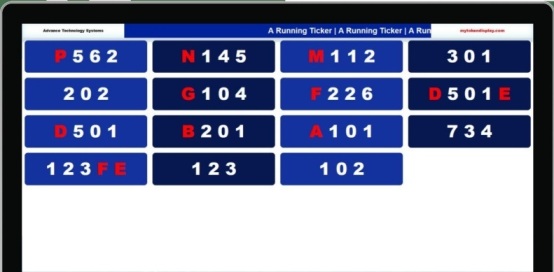 Display Alpha Numeric Token Numbers
Wireless token display system with sound for Restaurants, Canteens, Airport, Aadhar Service Centers, Doctors, Clinics, Pharmacy and Banks.
Contact Us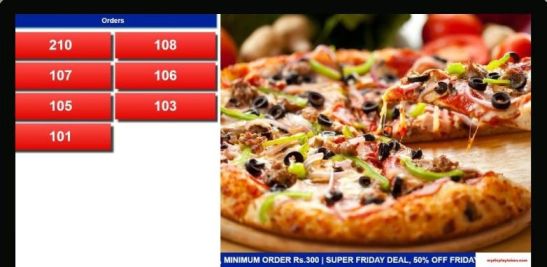 Display Token Numbers and Advertisement Images and Video
Wireless token display system with sound for Restaurants, Canteens, Aadhar Centers, Pharmacy, Airport and Service Centers.
Contact Us
Digital Advertisement Screen
Inexpensive in-store digital signage System with multiple images and video. Showcase your product and services with compelling HD images, running ticker and a video.
Contact Us
Pricing
---
No other token display system on the market can compete with ATS on both price and features. All of the features needed are included in the purchase price. No Hidden Fees !
Choose your pricing plan, No hidden fees!
Rs.

2499
Wireless Token Display System
Annual Software license / Counter
Get started
Provides a simple user interface and easy installation.




ECHS Polyclinic, Pune
True wireless token display solution for our pharmacy. Very easy to learn and operate.




Apollo Pharmacy
Very easy to setup. We are using it for our vaccination center.




Godrej Hospital
Using it successfully at our 20 vaccination counters.




Medica Superspecialty Hospital
Solution was installed the same day is working well on our 4 counters.




Max Super Speciality Hospital
Want a Wireless Token Number Display ? You're in the right place !
Meet Wireless Token Display System.
Wireless Token Display with human voice alert
---
Also get digital advertisement board for your business!
FAQ
Frequently Asked Questions
---
Got a question? We've got answers. If you have some other questions, contact us using email.
Is this a secure site for purchases?
Absolutely! We work with top payment companies which guarantees your safety and security. All billing information is stored on our payment processing partner which has the most stringent level of certification available in the payments industry.
Can I cancel my subscription?
You can cancel your subscription anytime in your account. Once the subscription is cancelled, you will not be charged next month. You will continue to have access to your account until your current subscription expires.
How long are your contracts?
Currently, we only offer half yearly and yearly subscription. You can upgrade or cancel your account at any time with no further obligation.
What are the system requirements?
The basic requirements for the token display application is a PC,laptop,Tablet or a smartphone with a web browser.
Can I request a refund?
Unfortunately, not. We do not issue full or partial refunds for any reason.
Can I try your service for free?
Of course! We're happy to offer a free plan to anyone who wants to try our service. No credit card is needed for free trial.
Most Complete and Powerful Restaurant POS
Working together is better
---
Limitless possibilities. Our POS products allow businesses to be more reliable and scalable.