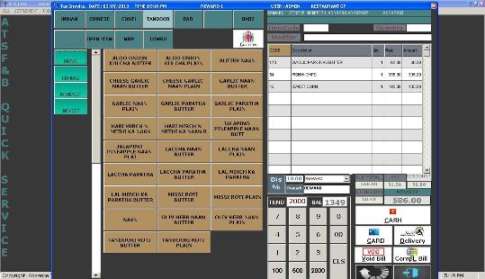 Counter Service, Take Away Restaurant POS Software
The system provides quick and accurate ordering, while also including additional features such as stock management, kitchen display, and reward point tracking. These features not only streamline the ordering process but also enhance customer experience and loyalty. The design of the system prioritizes ease of use and accessibility, ensuring that staff members can quickly learn and utilize the system.
Read More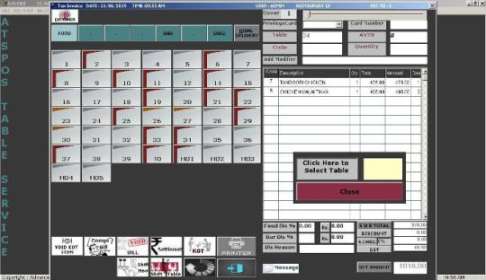 Table Service, Dine in Restaurant POS Software
To streamline the restaurant experience, it is essential to integrate all phases of the process seamlessly. This includes QR-Code customer ordering, kitchen display, in-store operations, mobile KOT, complimentary services, and delivery. By merging these aspects into a cohesive system, restaurants can improve their efficiency and overall customer satisfaction.
QR-Code ordering and mobile KOT provide customers with convenient options for placing orders, while kitchen displays and in-store operations ensure that the orders are received and processed in a timely manner. Complimentary services and delivery options offer additional convenience to customers, enhancing their overall experience.
Read More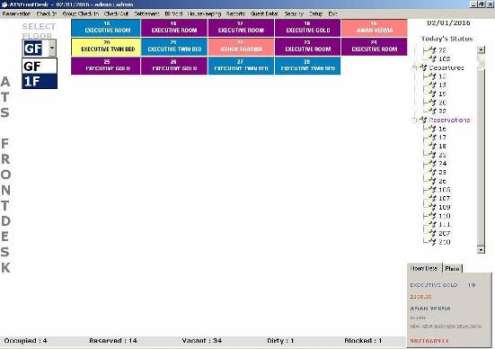 Hotels, Motels, Guest House and Resorts PMS Software
Introducing the ideal solution for managing small to medium sized hotels - the ATS FrontDesk software. Our software is designed to be user-friendly and efficient, offering a complete package to streamline hotel management. With a seamless integration to our Restaurant POS software, our solution provides a holistic approach to hotel management, allowing you to focus on providing a delightful experience to your guests.
Our software is equipped with a range of features that ensure your hotel operations run smoothly, from easy booking management to quick check-ins and check-outs. Experience hassle-free hotel management with ATS FrontDesk software today.
Read More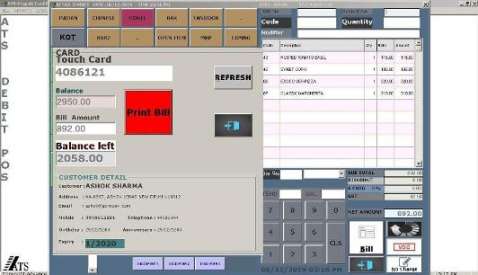 Food Court , Canteens and Cafeterias Cashless Payments
Introducing a novel prepaid card point of sale (POS) software solution designed for the seamless operation of canteens and food courts in various establishments such as malls, IT parks, schools, colleges, hospitals, amusement parks, and cafeterias. This state-of-the-art technology enhances the convenience of cashless transactions for both customers and merchants, ultimately resulting in a more efficient and streamlined service.
With its intuitive user interface, the prepaid card POS software is user-friendly and easy to navigate. It offers a secure and reliable payment system that ensures the safety of personal data and transactions. By adopting this innovative software, canteens and food courts can provide a faster and more seamless service, thereby enhancing customer satisfaction and boosting revenue.
Read More
Print Gate Entry Coupons and Track Customer Admissions
Are you tired of dealing with outdated coupon systems for managing gate entry at your events or clubs? With ATS GateTicket, you can enhance your event and club revenue by offering versatile payment solutions tailored for exhibitions, venues, and various other settings. Say goodbye to the hassles of outdated coupon systems and embrace a future where transactions are simplified and customer tracking is effortless.
From generating gate entry coupons and tracking customer admissions to comprehensive reporting and graphical representations, our software simplifies and automates crucial aspects of your operations.
Read More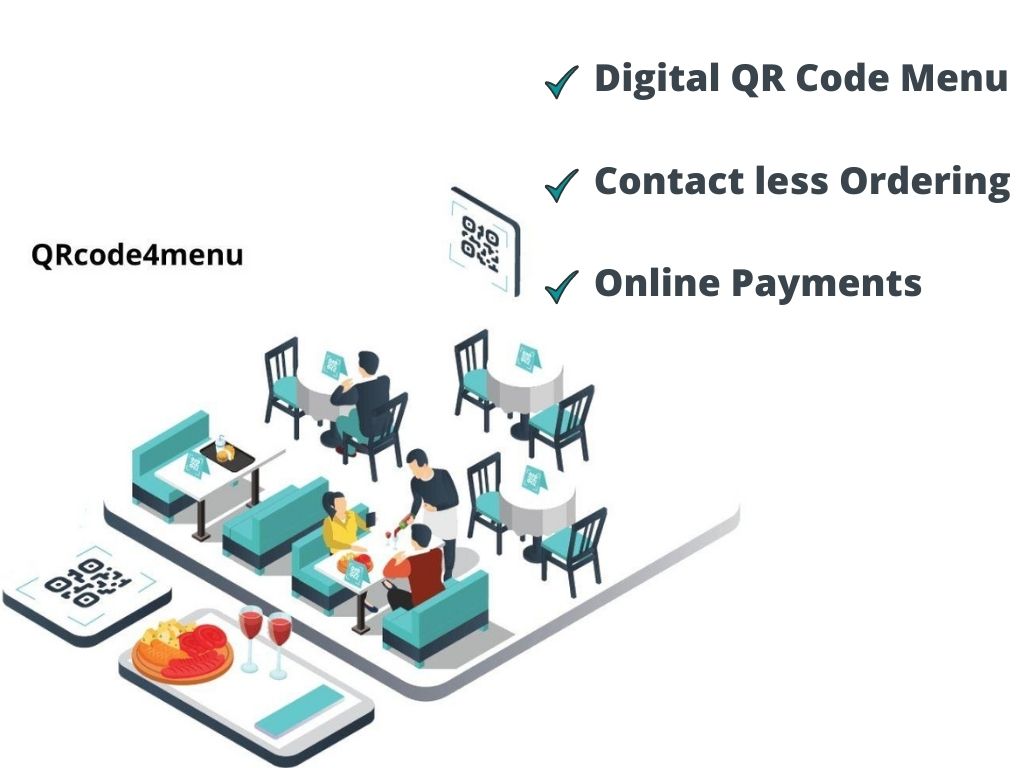 Qr-Code Menu, Ordering & POS Integration
The hospitality industry has recently witnessed a surge in the use of digital menus by restaurants and hotels. With the ability to serve tables, rooms, takeout and delivery, the digital menu system has become an essential tool for restaurant and hotel owners to enhance their operations and provide an enhanced customer experience.In addition, the digital menu systems provide an added convenience by allowing customers to place their orders online without any order commission. The integration of the digital menu system with the restaurant point-of-sale (POS) system also facilitates seamless order management and tracking.
Read More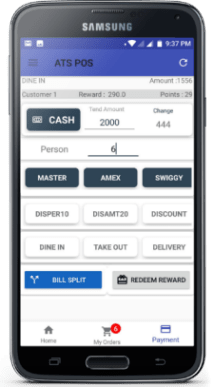 Android Restaurant POS for Table Service & Take Away
Introducing ATS Android POS, the cutting-edge mobile cash register solution designed specifically for Table Service and Take Away Restaurants. With seamless integration on tablets and smartphones, ATS Android POS provides a full suite of features to streamline your restaurant's ordering, payment, and reporting processes. Whether you're looking to increase efficiency, enhance customer experience, or reduce errors, ATS Android POS has you covered. Don't settle for outdated cash registers and manual processes, upgrade to ATS Android POS today and revolutionize your restaurant's operations.
Read More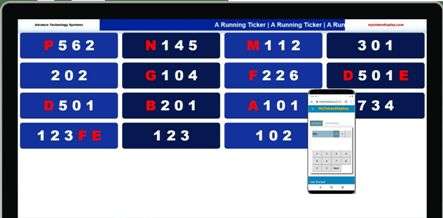 Wireless Token Display System
When it comes to displaying token numbers, opting for a TV or monitor instead of an LED board may prove to be a more suitable choice. In addition to providing a wireless queue management system, utilizing a TV or monitor can also offer features such as human voice alerts and token printing. While LED boards may seem like a feasible option, the benefits of a TV or monitor cannot be overlooked.
The wireless queue management system enables greater flexibility and convenience, while human voice alerts can help streamline the queue management process. Additionally, the option to print tokens provides an added level of organization and efficiency. Therefore, it is recommended to consider the advantages of a TV or monitor before purchasing an LED board for displaying token numbers.
Read More
Restautant POS Add ons
---
Discover the ultimate solution for all your food and beverage point of sale needs with our exceptional F&B POS software. Whether you run a bustling restaurant, a trendy bar, a thriving hotel, a lively food court, or any other F&B establishment, our software is tailored to meet your unique requirements and deliver unmatched performance.
Own it
Get It
Now
---
Want a ATS Restaurant, Hotel, Food Court or Canteen Management Software ? You're in the right place !